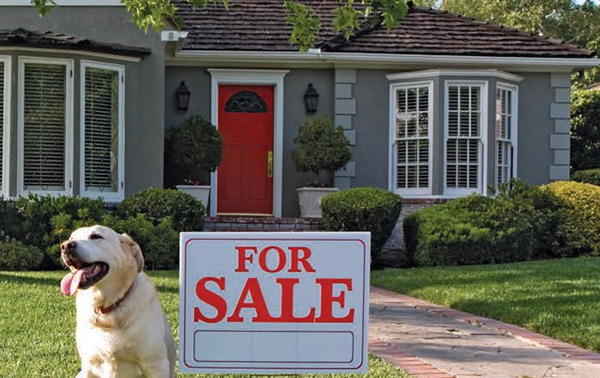 04 May

Life is good for U.S. home sellers
It's good to be a home seller right now … really good. That's because it's the most profitable time to sell a home in almost 10 years.
          Homeowners who sold in the first three months of this year saw an average price gain of $44,000 from purchase, according to a report from Attom Data Solutions released Thursday. That's the highest gain since 2007.
"I am guessing we will see it get even better before it gets worse," said Daren Blomquist, senior vice president at Attom. "If you are considering moving this spring, it could be a really good time to sell."
          Cities with robust local economies have seen strong price growth during the housing market's recovery. Low housing supply has helped push up prices to create competitive markets where bidding wars and above-asking price sales are common.
          Nationwide, the median home price was $225,000 during the first quarter of 2017, the report stated, up 13% from a year ago.
          Homes in more expensive markets have seen the highest average price gains so far this year, the report found. Sellers in San Jose, California, saw an average price gain of $356,500, followed by those in San Francisco with a gain of $276,750.
          Even in a seller's market, homeowners aren't necessarily in a hurry to list their homes. Sellers in the first quarter of this year had lived in their home for an average of almost eight years. From 2000-2007, the average homeownership tenure was around 4.26 years.
          After the housing crisis, many homeowners were underwater and had to stay put until they could rebuild their equity. Now, tight inventory levels have made some owners hesitant to sell because they fear they won't be able to find a home to move into.
          Other homeowners are simply relishing the home price appreciation and expect it to keep going.
"I've talked to agents and brokers in the Bay Area, and one of the mantras there is actually 'never sell,'" said Blomquist. The idea is to leverage the wealth to purchase additional properties or pass the home along to future generations. In fact, San Francisco has a nearly 10-year homeownership tenure, which is among the longest in the country.
          While strong price gains are good news for homeowners, it means buyers really have to step up their game in order to compete.
          Not only are home prices rising, they're moving fast. On a national level, homes sat on the market for an average of 45 days in the first quarter, down from 84 during the same time period in 2011, according to data from Clear Capital.
          In the five fastest-moving markets, homes are on the market for less than 21 days.